Detergent 7X®
Highly active cleaning material
Your first choice for effective cleaning of laboratory instruments and glassware
for cell- and tissue culture as well as molecular biology
Detergent 7 X® has proven to be of particular value for the cleaning of laboratory glassware and instruments. It removes any traces of chemical contamination which may interfere with cell growth or other biological processes.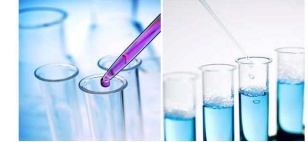 Features:

Easy to use
Residue-free cleaning
Non-toxic for cell culture
Environment-friendly, biodegradable
Low-foaming, phosphate-free
No etching of delicate glassware

Advices for use:

For normal washing of glassware 5 – 10 %
Detergent 7 X® is sufficient, heavily contaminated equipment should be incubated overnight.
Rapid cleaning can be achieved by using 1 % Detergent 7 X® and heating to approx. 90 °C
(also efficient for greasy and oily soiling).
After washing, the equipment should be rinsed
4x thoroughly, the final two rinses should be performed with demineralized water.
Ordering Information::
Product

C

at. No.

Size


Price

Special Price*

Detergent 7 X®

34205.01
34205.02

34205.03

1 L
10 L
10x 10 L

19,00 €
76,00 €
582,00 €

15,20 €
60,80 €
465,60 €
*Promotional price is valid until August 31, 2017.

Please Note:
The "Product of the Month" promotion is for all SERVA customers within the EU and cannot be combined
with other discounts, promotions etc.