ACHEMA 2018 Laboratory Technology Fair in Frankfurt (June 11 - 15)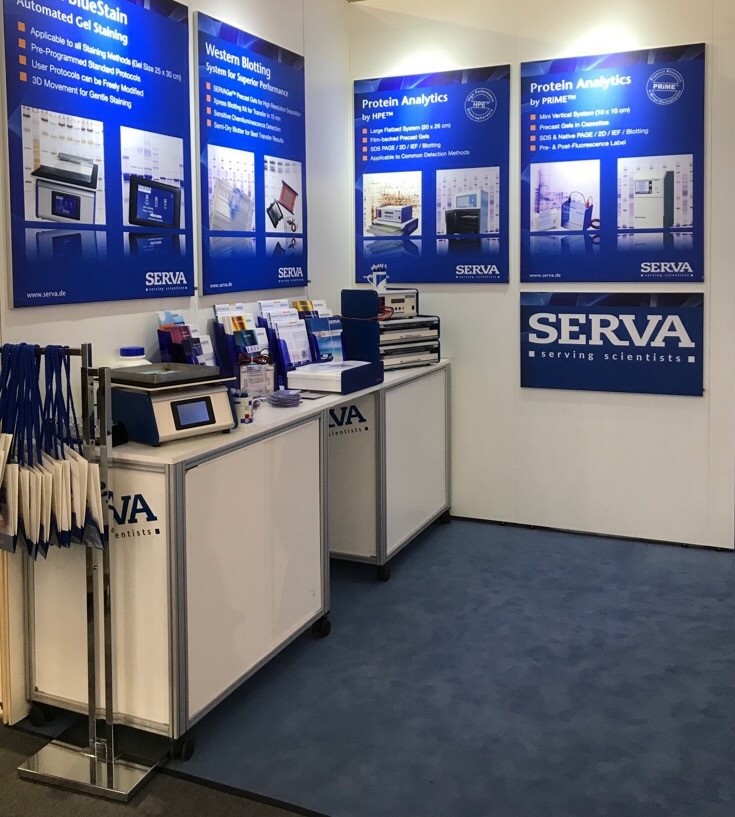 Once again this year, numerous visitors have visited the SERVA booth (Hall 4.1, Booth D59) during the Achema trade fair in Frankfurt/Germany.
SERVA presented current solutions for specific applications of gel electrophoresis under the aspect of device qualification (IQ/OQ/PQ) and FDA Part11 to meet the requirements of companies and laboratories in biotechnology, pharmacy and related areas.
SERVA offers complete packages of equipment, reagents and qualification from a single source, whereby the qualification can be carried out over years if desired.
New products and services are developed for customers who are active in the field of recombinant protein characterization (biosimilars such as antibodies and others) by electrophoresis, i.e. for research and development departments, quality and in-process control departments of biotechnology companies, university laboratories, etc., among others.
In addition to protein and nucleic acid electrophoresis, other focal points include fine and biochemicals as well as current solutions in the life science field such as cell-based assays or new approaches in nucleic acid purification and reagents for PCR.