Agarose SERVA Premium Low Meltingmolecular biology grade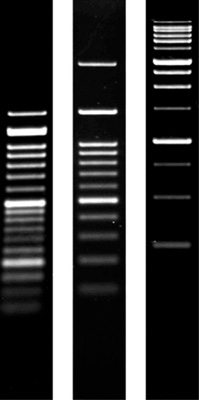 For efficient separation of DNA/RNA fragments > 500 bp, best for in-gel enzymatic processing like restriction analysis, ligation reactions, PCR and others. Ideal for digestion by agarase enzymes, making it very easy to recover or to analyse large DNA fragments by cloning or other enzymatic applications. Special tested quality for applications in molecular biology.
Gelling temperature (1.5 %)
Gel strength (1.5 %)
Electro endosmosis (EEO)

24 - 28 °C
> 500 g/cm2
≤ 0.12

EINECS: 232-731-8
•
WGK: 1
•
HS: 39139000
Storage Temperature: +15 °C to +30 °C
*Please use the inquiry form in the right column.
Material Safety Datasheets