MicroJet MicroWave Autoclave, Colour Blue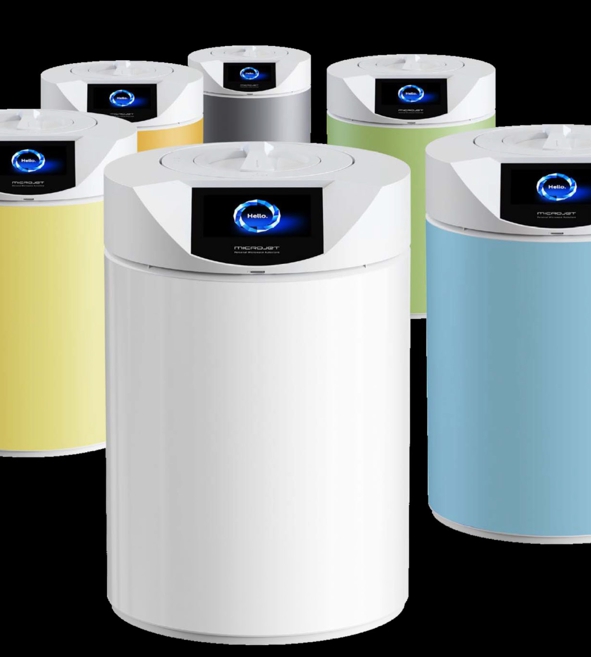 MicroJet – autoclave for laboratory use.
Microwaves are the energy source, which makes the heating occur instantly and uniformly throughout the volume of the liquid. Thermal energy required for sterilization is delivered directly to the medium. This Direct Energy Transfer technology makes media preparation very quick. Sterilization is complete in just 7 to 12 minutes – just as short as a coffee break.The compact design, small footprint and low weight make MicroJet very easy to install virtually anywhere in your lab – all you need is an electric outlet. Operation of the MicroJet autoclave is intuitive, does not require additional training.
Liquid media such as microbiological media, buffer solutions, carbohydrate solutions or water can be sterilized in standard laboratory vessels of 100 to 500 ml capacity and temperature resistant up to 135 °C (glass or plastic – PMP, PP, PTFE, FEP). Each sterilization operation is automatically stored on a memory card. As the data is stored in a format compatible with GLP it can be copied to any PC and read using the inclusive ENBIO Data Viewer software.
· Personal: For your working place
· Express process: Autoclave in 7 to 12 minutes only
· Plug and work: Intuitive operation
· Compact: Small footprint fits every working place
· Data logging: GLP confomr data logging
HS: 84199085
Storage Temperature: +15 °C to +30 °C
MJ-MA.01
1 piece
inquire*
*Please use the inquiry form in the right column.