SERVA BlueBlot Semi-Dry Blotter

For fast and gentle electrotransfer of proteins in Western Blots. By applying the Xpress blotting buffer (cat. no. 42662) semi-dry transfer of high and low molecular weight proteins is done fast and efficient in 15 minutes.
SERVA BlueBlot Semy-Dry Blotters
SERVA Unstained Protein Standard II

Ready-to-use unstained protein standard of
9 recombinant proteins with molecular weights
from 12 kDa to 120 kDa


For monitoring of electrophoresis the 12 kDa band
is prestained with a blue chromophore
SERVA Unstained Protein Standard II
SERVA VisiBlot Standard I

For easy visualization of marker proteins
by horseradish peroxidase or alkaline phosphatase-based
immune-detection methods on Western Blots
SERVA VisiBlot Standard I
SERVAGel™ TG PRiME™


Now available with 15 wells
SERVAGel™ TG PRiME™ - New
Xpress Blotting Kit −

For Fast and Efficient Semi-Dry Western Blotting
Xpress Blotting Kits - New
SERVA Lightning SciDyes —

for minimal labelling of proteins prior to protein detection in 2D Fluorescence Difference Gel Electrophoresis (DIGE)
SERVA Lightning SciDyes
New fluorescent dyes for pre- and post-labelling
in 1D SDS and 2D PAGE

SERVA HPE™ Lightning Red and
SERVA Lightning Red for 1D SDS PAGE
– replace gel staining with an easy pre-labelling procedure

SERVA Purple and SERVA ProteinStain Fluo-Y
– highly sensitive fluorescence dyes for staining of
1D and 2D gels and blotting membranes
SERVA HPE™ Lightning Red
SERVA Lightning Red for 1D SDS PAGE
SERVA Purple
SERVA ProteinStain Fluo-Y
SERVA BlueImager

SERVA BlueImager is a highly sophisticated fluorescence gel documentation system with large gel area (25,5 x 19,5 cm) at an affordable price.
SERVA BlueImager
SERVALight Vega CL HRP Substrate - ECL improved

Superior performance combined with low costs —
makes it an excellent choice for your daily routine analysis.
SERVALight Vega CL HRP WB Substrate Kit
GeneGnome XRQ

The GeneGnome XRQ is dedicated to chemiluminescence imaging. Equipped with a highly sensitve, cooled 16 bit camera for Western blots
up to 11 cm x 8 cm.
GeneGnome XRQ System
World's First
Animal-Free GMP Grade Collagenase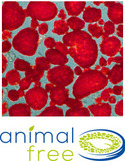 SERVA Collagenase AF-1 GMP Grade
SERVA Neutral Protease AF GMP Grade –
purified clinical grade enzymes for gentle cell isolation from sensitive tissues, such as pancreas, dental pulp and liver.
AF Grade provides highest safety –
the Animal-Free (AF) production process eliminates any concerns regarding the introduction of animal-derived pathogens and therefore facilitates regulatory requirements.
SERVA Collagenease AF-1 GMP Grade
SERVA Neutral Protease AF GMP Grade
BioDrop — fresh thinking of micro-volume measurement


With a focus on intelligent design, the BioDrop family makes UV/VIS spectroscopy on samples of less than 1 µl achievable for all life scientists.
No moving parts – BioDrop is set to deliver maintenance-free performance for a lifetime of reliable results.
The BioDrop Family
SERVA Agaroses —
for high resolution and low background even with high percentage gels

Agarose SERVA FastSolve tablets
Fast dissolving, multi-purpose agarose tablets delivered in a convenient blister pack
Agarose SERVA 3 : 1
Unique mixture of agarose formulated for high resolution of small (10 bp - 1000 bp) DNA, RNA and PCR fragments
Agarose SERVA FastSolve Tablets
Agarose SERVA 3:1
SERVA BlueCube 300

SERVA BlueCube 300 is a compact DNA gel documentation system for gels up to 18 x 14 cm, including UV transilluminator and 1D analysis software GelView 1D.
SERVA BlueCube 300
SERVA BlueLight Table

The SERVA BlueLight Table is a blue light LED transilluminator for the detection of nucleic acids or proteins under non-UV conditions.
SERVA BlueLight Table
DNADecon —
| | |
| --- | --- |
| Highly efficient removal of DNA and RNA contamination on PCR work places | |
DNADecon
No contamination in biological samples —

GermDecon – wide spectrum disinfectant for all lab instruments and surfaces
MycoDecon - highly effective decontamination of all lab equipment and surfaces from mycoplasmas
GermDecon
MycoDecon
Antibiotics for mycoplasma removal

Mycorase solution (50x) -
Highly effective antibiotic solution developed for safe eradication of mycoplasma contamination in most cell lines
Ciprofloxacin hydrochloride -
Broad spectrum antibiotic targeting a wide variety of gram positive and gram negative bacteria but as well the mycoplasma strains responsible for most of the contaminations in cell culture
Minocyclin hydrochloride -
Semi-synthetic tetracycline derivative active not only against many bacteria and mycobacteria but as well many mycoplasma strains
Mycoplasma Removal
Collagen CS Solution 0.5 % in 0.01 M HCl

Collagen type I solution from bovine calf dermis for coating of surfaces or use as a solid gel providing a substrate for cell attachment, suitable for formation of an in vivo-like 3D matrix
Collagen CS solution 0.5 %
BioCision ThawSTAR™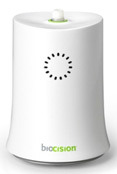 No water. No hands. No guessing.
ThawSTAR™ automated cell thawing system addresses
the last gap in the cell cryopreservation workflow:
cell thawing.
BioCision ThawStar™
Xpress Micro- and Mini-Dialyzer —
convenient, rapid and automation-compatible microdialysis

The innovative ready-to-use dialysis devices allow a very fast and efficient purification of protein, RNA and DNA samples.
Xpress Micro Dialyzer MD100 is suitable for sample volumes of 10 µl – 100 µl and MD300 for sample volumes of 50 µl – 300 µl.
Xpress Mini Dialyzers are suitable for sample volumes of 150 µl – 1000 µl.
Xpress Micro Dialyzer - new
Xpress Mini Dialyzer - new
ReadyLyzer —
Ready-to-use dialysis system for quick and efficient dialysis and buffer exchange for small up to large volumes
The tube has the dialysis membrane pre-installed and is easily opened and closed with a screw cap. No struggling with closures and leaking knots or risking puncturing the membrane.
ReadyLyzer-new
SERVA Streptavidin Agarose Beads

High biotin binding capacity resin for purification of biotinylated biomolecules. The resin combines a binding capacity of >330 nmol biotin/ml gel with very low non-specific binding and less leaching.
Streptavidin Agarose Resin

SERVA Webinar:
Escape from Discontinuation: SERVA Excel-like Gels
September 1st, 2016
Registration:
E_SERVA Excel-like Gels_01-09-2016

SERVA's mission is to bring innovative products to the life science research market. We pursue the highest standards in product quality, workplace safety and responsibility for the environment we live in. SERVA's commitment is to meet the changing needs of scientists while sustaining consistently high product quality and customer service –
SERVA Serving Scientists.
Company Profile